Business Litigation and Consulting
Combining a business undergraduate degree with his J.D. together with almost a decade of business experience before entering the legal field provides Mr. West a unique perspective when approaching business consulting and litigation.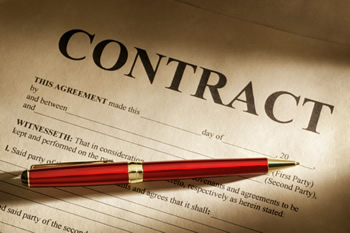 The Law Offices of Mark West has successfully assisted companies and individuals alike with issues arising in the day to day dealings of business.  Be it a breach of contract or litigation over lease issues, our office can assist you in resolving everyday business litigation matters in an economical and expeditious manner. 
Whether you or your company are the victim of a breach of contract or defending your company against a claim for damages, our office can provide the counsel and assistance needed to resolve matters if possible, and try them if they cannot be resolved. 
Unfortunately businesses or individuals are sometimes the victims of fraud and/or theft.  Our office has handled fraud and conversion cases as well.  If you believe you or your company have been defrauded or someone has stolen your property, contact the Law Offices of Mark West and let us explain your options.
If your company is incorporated, you cannot appear in Court on its behalf.  The corporation must be represented by counsel.  While many corporations have in house counsel, an experienced litigator may provide guidance in navigating through the lawsuit which could save your company money in the long run. 
Running your business should be your first concern.  A lawsuit brought by or against your company shouldn't get in the way of your primary goal, a successful company.  Let The Law Offices of Mark West handle litigation matters and take that burden off your shoulders.
Mr. West also has extensive experience in industrial safety and hazardous materials handling, including asbestos abatement, and can assist companies in reviewing hazard communications training and plans and safety programs. 
Phone: 626.607.6457
Fax: 626.270.4359
Email: