Auto Accidents
Every day there are automobile accidents on our roadways.  Some involve single cars, some are multi vehicle pileups.  No matter the number of vehicles involved, if you are injured or your vehicle is damaged, you need to take action to protect your rights.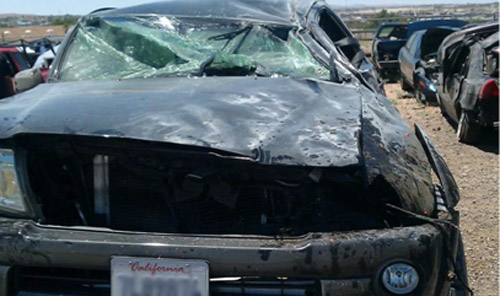 What Should You Do At The Accident Scene?
First and foremost, if you are injured, do not ignore it.  Let the paramedics or other emergency personnel take care of you.  If they suggest going to the hospital, go to the hospital.  If you are not seriously injured, do your best to remain calm.  Shouting at other drivers involved will not solve anything and may make matters worse.  Always attempt to get the insurance information about the other vehicle or vehicles involved in the incident.  While the police will get the information, the sooner you have it, the sooner an attorney can start communicating with the insurance company for you.
Take pictures.  Nowadays, virtually every phone has a camera built in, and some are pretty high quality.  You should photograph your vehicle and the other vehicle or vehicles in the car.  If there are skid marks on the road, take pictures of them. 
DO NOT make any admissions of fault at the incident scene, even if you think you were to blame.  Don't say anything about fault, whether it be accepting it yourself of blaming someone else.  That can be sorted out later.
What Happens Next?
If you are seriously injured, and hospitalized, perhaps someone from your family or a close friend could be assigned to handle your affairs while you are laid up.  They should report the incident to your own insurance company.  A form SR-1 needs to be sent to the DMV reporting any accident with property damage or bodily injury over $750.00.  You insurance company should help with that.  You should not, however, give a statement to your insurance company at this point in time.  Assuming of course you are not at fault in this incident, the adverse driver's insurance company will call and try to get a statement from you.  No matter how nice they seem, and whatever promises they make about helping resolve the issue, don't give them a statement.  Their job is to find something that will take the blame off their driver and minimize the harm you have suffered so that they pay you as little money as possible.  Something you could say, in all innocence, could be used against you later.
If you think were to blame for the incident, don't admit it to anyone.  You should report the incident to your insurance company, and explain what happened, if you know you ran a red light or you rear ended someone because you were not paying attention, but don't admit the entire incident was your fault.  As part of your insurance policy, your insurance company is required to provide you legal counsel at their expense if a claim is made against you.
You should talk to an attorney as soon as you can after an accident and let the attorney handle all communications with the insurance company.  That way, you don't have to deal with a barrage of phone calls and you can concentrate on getting better.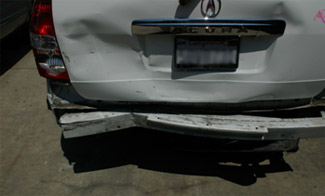 Most Cases Settle
Very few auto accident cases go to trial.  A good number of them will settle before a lawsuit is even filed.  However, even if a lawsuit is filed, the chances are your case will settle before a trial is necessary.  You should let an attorney do the negotiating for you.  Because you are emotionally involved in the incident due to your being injured and angry, it is difficult to remain calm and rational at times.  An attorney will have the experience and ability to remain calm, see both sides to the story, and be able to make the best argument for a settlement in your favor or to forge ahead and try the case proving you a deserving of a judgment. 
If you have medical insurance, you should see your doctor to follow up with your injuries and make sure he or she makes a good record of your injuries and your progress, or lack thereof.  If you do not have medical insurance, you may have a medical payments policy under your automobile insurance policy which can be used to pay some of your medical bills.  However, if you make a claim against someone else's insurance be aware if you reach a settlement, your insurance company, for the most part, is entitled to repayment of at least some of the medical payments made on your behalf.  Likewise your health insurer is entitled to repayment of at least some of the medical payments they make on your behalf.  Once again, a lawyer can work with the insurance companies to try to reduce the amount you will have to pay back.
Keep Track of Your Bills and Losses
Make sure you keep all your records in one place for easy copying to your attorney.  This includes medical bills and medical reports if your doctor gives you copies.  You should keep track of the amount of work you lose, even if you are paid by using vacation pay or sick days.    You should not have to give up these benefits because someone caused you to be injured.
Pictures Again
You should take pictures of your injuries, whether cuts, bruises or casts.  And you should take them to show the progression and any scarring you may suffer.
Success and Hard Work
Attorney Mark West, both with his prior practice and in his own Law Office has been successful in resolving many, many accident claims for victims.  He has handled small cases and large cases alike.  Over the years, Mr. West has been involved in auto versus auto cases, auto versus truck cases, motorcycle accidents and pedestrian accidents. 
Every client is important and the law firm will guide you through the process, giving each client the personal attention required for proper representation.  You will be prepared for each step along the process and kept informed of the progress of your claim, and get answers when you phone to follow up. 
From the first meeting to resolution of your claim, the Law Offices of Mark West will be there working hard for you to make the claim as stress free and easy for you as possible.
Phone: 626.607.6457
Fax: 626.270.4359
Email: